Claims Intake Decisions
Shift Claims Intake Decisions streamlines the claims process from First Notice of Loss (FNOL) to claim resolution using AI to reduce losses and improve total claims outcomes. By analyzing claims in near-real time, our solution accurately summarizes the facts of the claims and recommends next steps, while identifying claims for straight through processing.
Supports a seamless FNOL experience across multiple channels
AI trained on insurance documents, including structured & unstructured data
Ingests, analyzes and interprets information from all claims forms, policy terms, and supporting documentation plus relevant 3rd party data
Identifies next best action on every claim for complex decisions related to FNOL, liability determination, triage and assignment, and loss mitigation services
Complements and integrates with core systems by augmenting claims automation and workflows with accurate AI-based decisions
Impact:
Supports efforts to deliver a seamless multi-channel claims experience to policyholders while reducing claims handling costs
Efficient, customizable user interface
1
2
3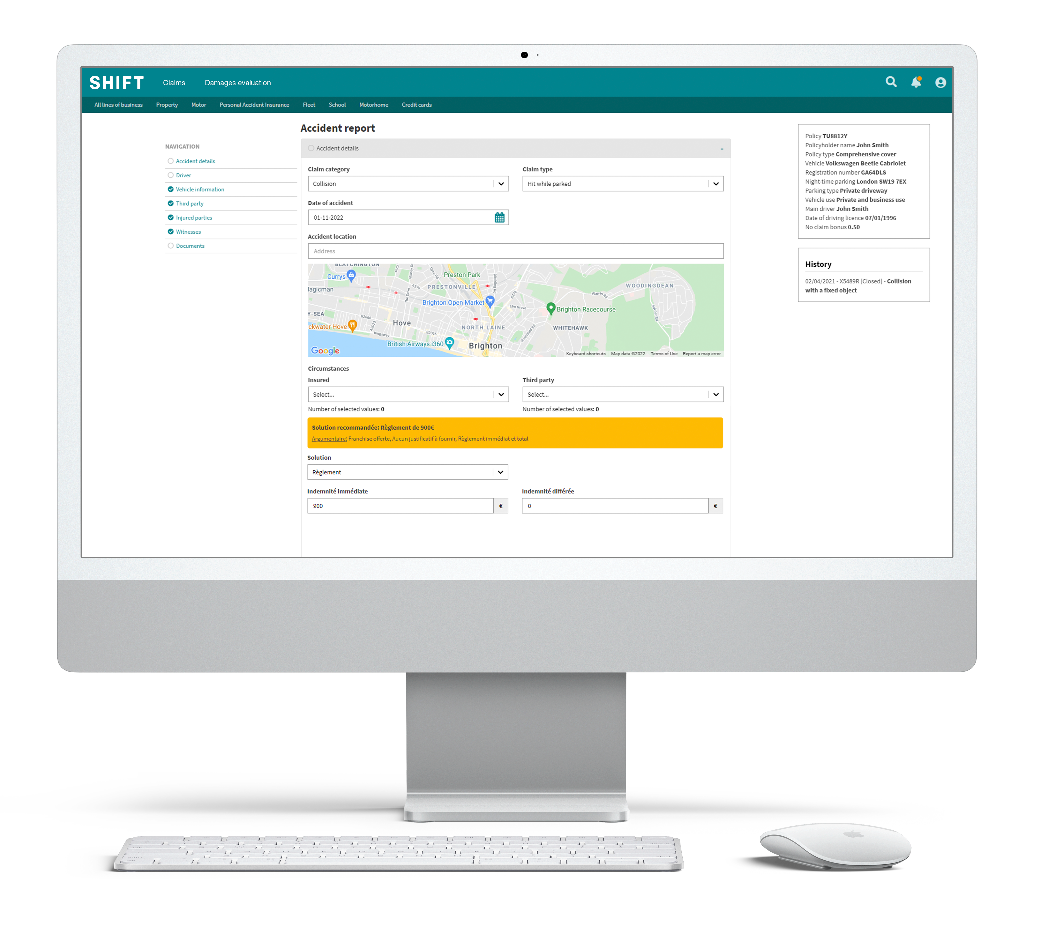 1
Advanced OCR
Automatically ingest entity and incident data from policy documents, claim forms, and state IDs.
2
Automated Reporting
Turn unstructured claims data into simplified accident reports.
3
AI-Powered Recommendations
Artificial intelligence specialized for insurance provides a recommendation for the next best action on every claim, which helps insurers make fairer and more consistent claims decisions.