Financial Crime Detection
World governments require insurance companies to know who is using their services, and to prevent identified bad actors from using insurance services to launder money. Using Shift Financial Crime Detection, insurers can resolve bad actors' entities using AI, while at the same time mitigating illegal activities and demonstrating compliance to authorities.
Resolves false identities using a variety of internal and external data sources
Automatic AI analysis identifies policyholders who may be politically exposed, sanctioned by a foreign government, or in other sensitive positions
Maintain regulatory compliance across multiple jurisdictions
Supports Know Your Customer (KYC) initiatives
Impact:
Address a range of compliance challenges related to financial crime
Efficient, customizable user interface
1
2
3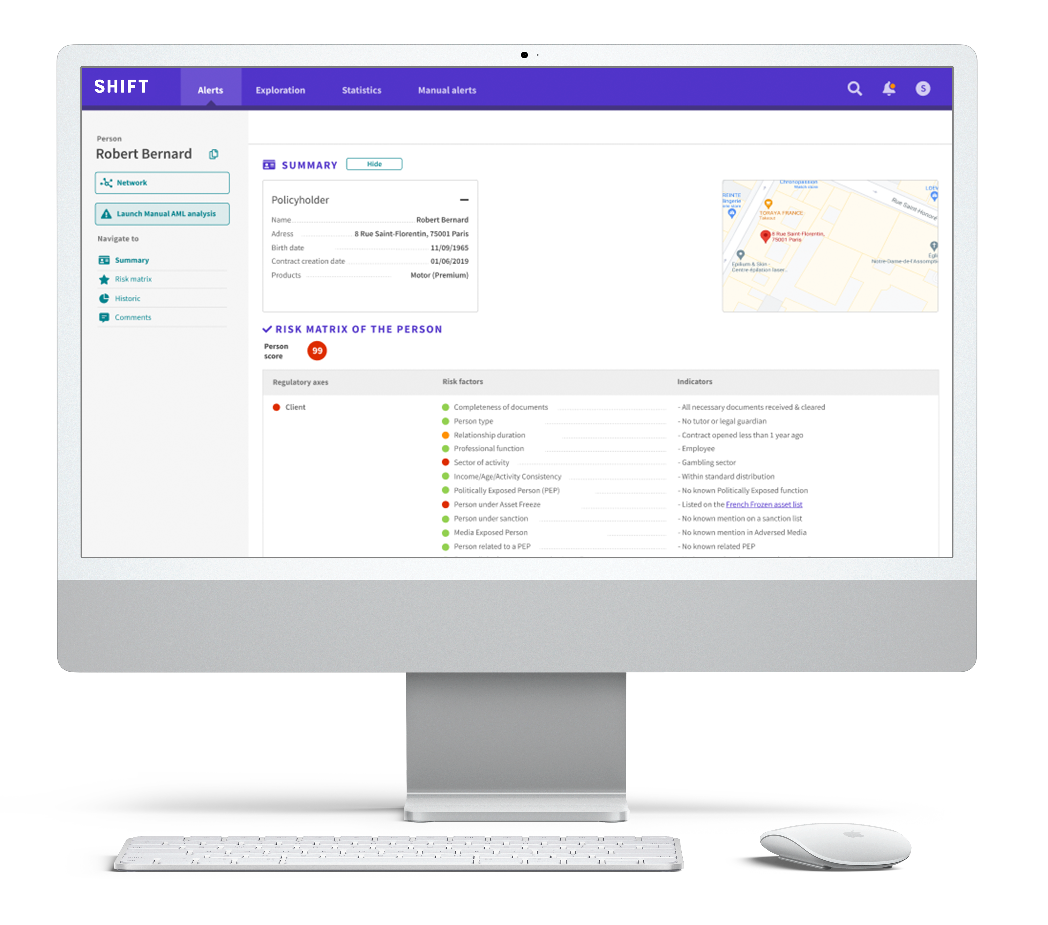 1
Aggregate Risk Score
Keep track of potential bad actors with a single, comprehensive risk profile.
2
Highlight Risk Factors
Learn the reasons why an entity could potentially be compromised in terms of compliance.
3
Unmask networks
Learn how your risky applicant may be connected to other compliance risks.