All lines of insurance need intelligent decisioning. Partnering with Shift creates opportunities to accelerate customer and revenue growth while driving innovation and deploying AI decision solutions at scale.

Capgemini
A global leader in Insurance Digital transformation and Innovation, Capgemini has extensive experience integrating ecosystem partners and bringing best of breed technologies to our clients. With our partnership with Shift Technologies, we bring proven end to end capabilities, assets and accelerators to enable insurers to optimize the entire claims value chain.
System Integrator

Cegedim
Founded in 1969, Cegedim is a global technology and services company committed to innovation. Cegedim supplies services, technological tools, specialized software, data flow management services and databases. Partnering with Shift allows us to target healthcare professionals and health insurance companies.
System Integrator

Cognizant
Cognizant (Nasdaq-100: CTSH) is one of the world's leading professional services companies, transforming clients' business, operating and technology models for the digital era. Our unique industry-based, consultative approach helps clients envision, build and run more innovative and efficient businesses. Headquartered in the US, Cognizant is ranked 194 on the Fortune 500 and is consistently listed among the most admired companies in the world.
System Integrator

CRIF Decision Solutions Ltd.
CRIF's Sherlock is designed to deliver counter-fraud intelligence to investigation teams. Sherlock cross-searches millions of aggregated records in real time, creates an immediate profile of customers and highlights the potential risk involved helping maximize time and resources. These rich fraud intelligence data from Sherlock are now available via Shift to strengthen claims fraud detection analysis, increasing overall accuracy and uncovering organized fraud networks.
Data Provider

Duck Creek
Duck Creek Technologies is a leading provider of core system solutions to the P&C and General insurance industry. By accessing Duck Creek OnDemand, the company's enterprise Software-as-a-Service solution, insurance carriers are able to navigate uncertainty and capture market opportunities faster than their competitors. Duck Creek's functionally rich solutions are available on a stand-alone basis or as a full suite, and all are available via Duck Creek OnDemand.
Core System / ISV

EIS
EIS is the technology innovator for insurance. Our digital insurance platform is built to move carriers closer to their customers. Cloud-enabled and mobile-ready, the unified platform of core, experience and insight solutions empowers insurers to digitize core insurance operations, create the essential data foundation and deliver easier-than-easy experiences that attract a new generation of customers. Headquartered in San Francisco, EIS works with leading carriers to shift how the world thinks about and experiences insurance. Our platform drives this change by enabling our customers to innovate fast, reinvent themselves and deliver modern experiences that touch the lives of millions of policyholders worldwide.
Technology

Graydon
GraydonCreditsafe is an industry leading data and insights provider, covering 365 million companies online across 160 countries. With more than 150 years of experience, we join international data and local intelligence. We bring data, solutions and knowledge together to enhance the long-term growth and financial stability of our customers.
The innovative GraydonCreditsafe Fraud Prevent & Detect solution is focused on financial fraud risk in underwriting/onboarding, client monitoring and claims automation. It serves a wide range of industries, with a focus on Financial Services, Insurance and Banking.
The unique fraud algorithm is continuously improved thanks to the strong and widely used community database.
Data Provider

Guidewire
Guidewire is the platform P&C insurers trust to engage, innovate, and grow efficiently. We combine digital, core, analytics, and AI to deliver our platform as a cloud service. More than 380 insurers run on Guidewire. We are proud of our unparalleled implementation track record, with 1,000+ successful projects, supported by the largest R&D team and partner ecosystem in the industry.
Core System / ISV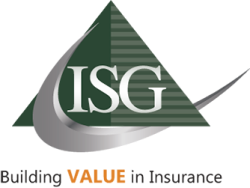 ISG
ISG is a national market leader and technology driven service provider delivering a unique combination of Investigation, Medical, and Record Management as well as Medicare Compliance solutions that offer claim and litigation support to both insurance and legal communities.
With over twenty-five years of experience and a comprehensive understanding of the industry challenges. Our investigation solutions provide the highest level of quality, service and anti-fraud cost containment programs within the industry. Our national footprint includes field investigators and case managers across the United States, providing ample coverage anywhere in the country with our own employees.
Technology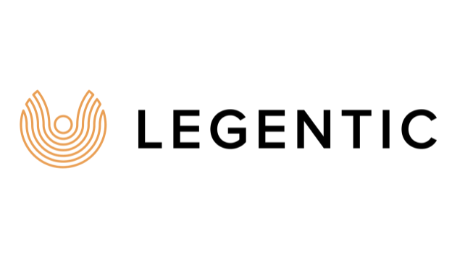 Legentic
Legentic offers a unique and innovative solution focused on recovering assets and exposing fraud and financial crime. We offer historical and real-time data from multiple sources worldwide, enriched through AI and machine learning, and convert it into easily accessible, understandable, and actionable information.
Data Provider

LexisNexis
Insurers can use LexisNexis Risk Solutions data and analytics to inform Shift Claims Fraud Detection and Shift Subrogation Detection solutions. Create new and powerful ways to use data to settle claims as quickly, accurately, and fairly as possible using external and internal data. The partnership draws on rich industry-wide data and innovative tools to streamline workflow, improve claims management, and support better customer experiences.
Data Provider

Microsoft
Shift and Microsoft accelerate digital transformation for insurers. Deploying Shift solutions on Microsoft Azure allows insurers to differentiate employee and policy holder experiences; modernize core insurance systems; and improve employee productivity.
Cloud

NICB
The National Insurance Crime Bureau (NICB) is the nation's leading not-for-profit exclusively dedicated to fighting insurance fraud and crime. As an intelligence-driven and operationally focused organization, it leads a united effort of insurers, law enforcement agencies and the public to proactively identify, combat, and prevent insurance crime. NICB is supported by more than 1,400 property and casualty insurance companies and self-insured organizations.
Data Provider

OHV Cloud
OVHCloud is a global player and the leading European cloud provider operating 400,000 servers within its own 30 data centres across 4 continents. For 20 years, the Group has been leveraging an integrated model that provides full control of our value chain, from designing our servers to managing our data centres through to orchestrating our fibre-optic network. This unique approach enables OVHcloud to cover, independently, the full spectrum of use cases for our 1.5 million customers in more than 130 countries.
Cloud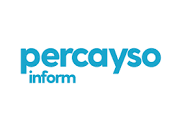 Percayso
Percayso's award-winning insurance intelligence services go beyond traditional data enrichment, providing unique, real-time solutions at all stages of the insurance lifecycle and delivering unrivalled insight into insurance customers, risk and fraud.
Percayso won Best Fraud Technology Solution of the year at the Insurance Times awards and also silver in the Business Partner of the year category. They are 5-star providers in Insurance Business magazine and are in the 2022 InsurTech 50 compiled by BusinessCloud and the 2022 InsurTech 100 compiled by FinTech Global.
Learn more at percayso-inform.com and LinkedIn.
Data Provider

Salesforce
Salesforce is the world's leading customer relationship management solution that brings companies and customers together. It's one integrated CRM platform that gives all business departments — including marketing, sales, commerce, and service — a single, shared view of every customer.
Core System / ISV

Sapiens
Sapiens International Corporation empowers the financial sector, with a focus on insurance, to transform and become digital, innovative, and agile. Backed by 40 years of industry expertise, Sapiens offers a complete insurance platform, with pre-integrated, low-code solutions and a cloud-first approach that accelerates customers' digital transformation. Serving over 600 customers in 30 countries, Sapiens offers insurers across property and casualty, workers compensation and life markets the most comprehensive set of solutions, from core to complementary, including Reinsurance, Financial & Compliance, Data & Analytics, Digital, and Decision Management.
Core System / ISV

Synpulse
Synpulse is an international management consulting and technology company, and valued partner of many of the world's largest financial services providers.
System Integrator