$5B+
Claims Fraud Identified in 2021 Alone
4/10
Top Global P&C Insurers
10K+
Fraud Networks Identified
200+
Insurance Focused Data Scientists
Claims fraud costs U.S. insurers $308 billion a year. Let's fix that.
From opportunistic individual fraud to organized networks, insurers face an array of claims fraud efforts. Shift enables insurers to find more fraud, empowers investigators, and improves insurers' loss ratios.
Insurers know that better data means better fraud decisions. Partnering with Shift provides access to the best external data sources, delivering over a third increase in fraud stopped.
Global data approach
We identify and integrate the best local data sources across the globe to create maximum tailored impact.
Pre-built integration
Strategic partnership strategy
Helping Insurers Win the Fight Against Fraud
"Fraudsters are taking increasingly sophisticated steps to avoid detection. This technology will give insurers the edge they need to identify patterns and connect the dots across a huge pool of claims data over time, leading to more investigations and prosecutions."
Stephen Frank, President and CEO of Canadian Life and Health Insurance Association (CLHIA)
Shift is trusted by leaders of the world's leading insurers to effectively identify fraud and increase investigation efficiency resulting in more than $5B in claim fraud identified in 2021 alone.
The three pillars of data integration
Data integration is a critical component to finding more fraud, but it needs three things in order to work - ownership, retrieval, and analytics. These elements work together allowing insurers to fully access and utilize their data.
In this report, Shift's data experts discuss these three pillars of data integration and how they impact fraud detection maturity
Ownership - Managing internal and external data
Retrieval - Retrieving and linking data
Analytics - Analysis automation and decision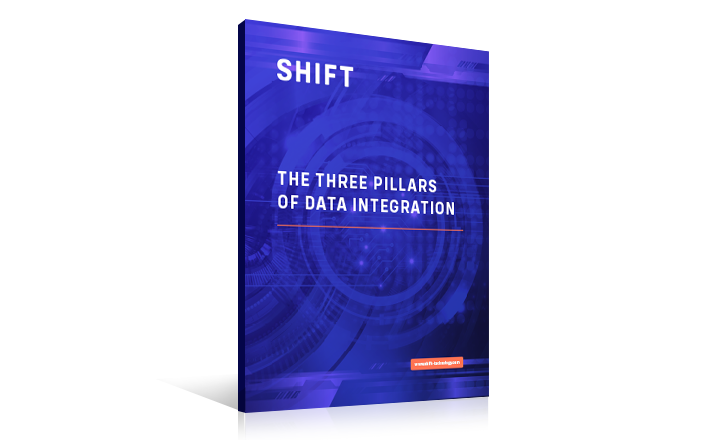 Learn how Shift can help you successfully identify, investigate and prevent more fraud