£4.5B+
Claims Fraud Identified in 2021 Alone
3/5
Top European Insurers
4/10
Top Global P&C Insurers
10K+
Fraud Networks Identified
200+
Insurance Focused Data Scientists
Insurance fraud costs U.K. insurers over £2B billion a year, causing insurers to raise premiums.
From opportunistic individual fraud to organised networks, insurers face an array of claims fraud challenges. Shift's Claims Fraud Detection enables insurers to detect more fraud, enhance their investigations, and improve loss ratios.

Insurers know that better data means better fraud decisions. Partnering with Shift provides access to the best external data sources delivering over a third increase in fraud stopped.
Global data approach
We identify and integrate the best local data sources across the globe to create maximum tailored impact.
Pre-built integration
Strategic partnership strategy
Helping Insurers Win the Fight Against Fraud
"In the fast-changing world of fraud, we must do more to protect businesses and the public from its devastating impact. Our partnership with Shift Technology will support these ambitions by enabling our counter-fraud services to evolve and become even more intuitive and efficient."
Ben Fletcher, Director of the Insurance Fraud Bureau, United Kingdom
Shift is trusted by leaders of the world's leading insurers to effectively identify fraud and increase investigation efficiency resulting in more than £4B in claim fraud identified in 2021 alone.
Shift Technology Insurance Perspectives: 2023 Claims Fraud Benchmark Report
This reports highlights key quantitative measures of the fraud prevention our customers across P&C and Health and Life have experienced in their Shift implementations and provides some valuable insights and learnings for all.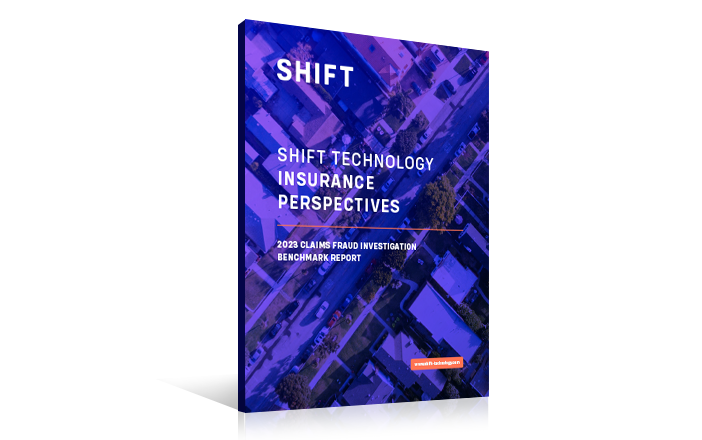 Learn how Shift can help you successfully identify, investigate and prevent more fraud