Claims Fraud Detection
Shift Claims Fraud Detection is a best-in-class, AI fraud-fighting solution for insurers. Able to detect claims fraud in real time or in scheduled workflows, this solution can deliver 3X the detection hit rate compared to manual or rules-based implementations. What's more, Shift Claims Fraud Detection delivers transparent findings to users with detailed rationale for all of its conclusions. This allows investigators to make fraud decisions with speed, accuracy and confidence.
Finds previously undetectable fraud with AI analysis of all structured & unstructured claims data backed by the world's largest team of insurance-focused Data Scientists
Reduces false positives to drive more efficient workflows
Identifies simple cases of individual fraud and more sophisticated network fraud schemes
Clear contextual guidance and supporting documentation to speed investigations
Seamless API integration with insurer core systems
SaaS-based solution; 4 months to full integration and accelerated ROI
Impact:
Enables claims teams to identify potential fraud with unmatched accuracy and conduct faster, more efficient investigations
Efficient, customisable user interface for SIU and Claims teams
1
2
3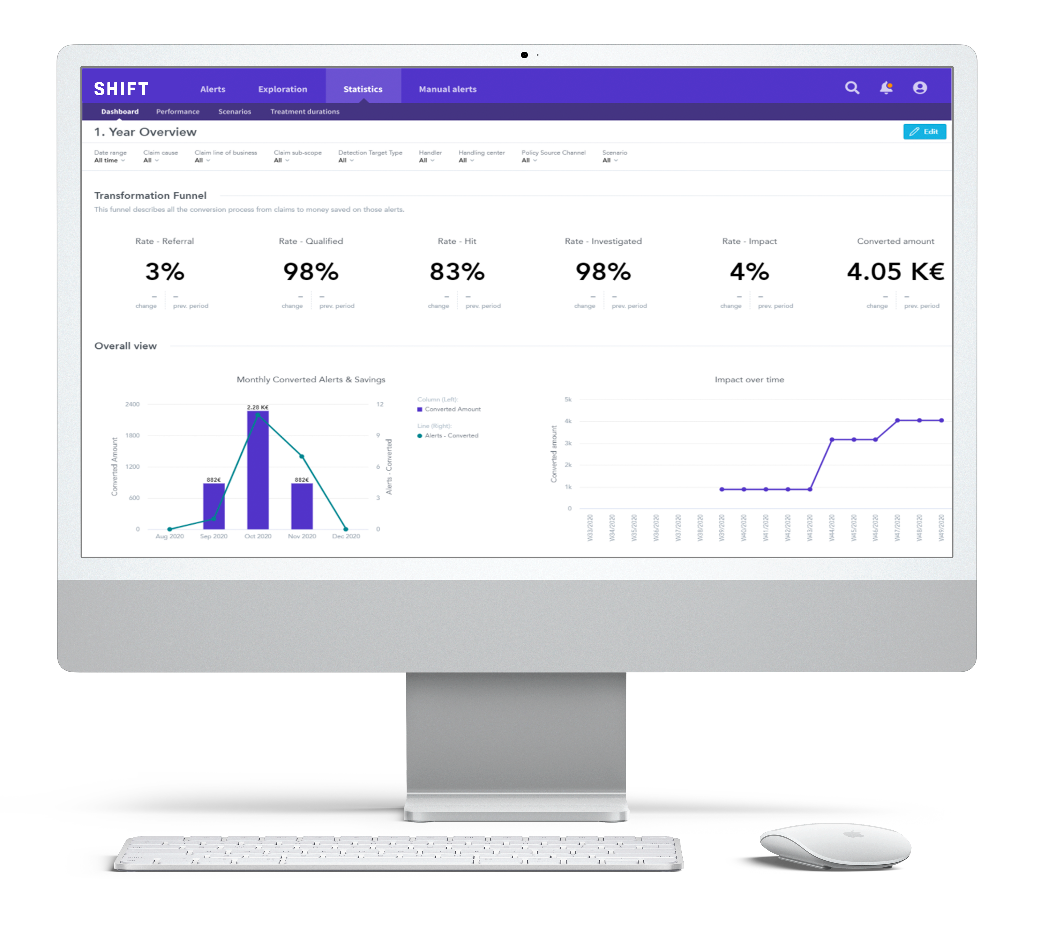 1
Track your hit rate
Learn how your solution is performing in terms of screening out false positives from your alerts.
2
Measure conversions
Obtain real-time metrics regarding the cost savings achieved by stopping fraudulent claims, letting you understand how you're making an impact at a glance.
3
Drill down
Access multiple views, letting you sort and filter your alerts by origin, line of business, assigned handler, and more.