Healthcare Improper Payment Detection
Designed to go beyond traditional approaches to fighting fraud, waste, and abuse (FWA), Improper Payment Detection uses AI to flag and prioritize cases which are likely to deliver maximum ROI, while providing detailed investigative guidance and explanation for its decisions. This means that investigators can immediately focus on claims and aspects of the provider network that need the most attention, providing immediate and ongoing results that can improve bottom line performance.
Combines claims and third-party data for real-time AI analysis that identifies potential fraud, waste, and abuse while empowering investigators
Dynamic fraud scoring produces a continually prioritized alert queue, surfacing cases with the greatest potential ROI
Simplifies and accelerates investigations with detailed contextual guidance and supporting documentation
Seamless API integration with insurer core systems
Impact:
More profitable investigations made possible by prioritized alerts and integration of extensive internal & external data sources to uncover complex fraud.
Prioritized Alerts & Contextual Guidance
1
2
3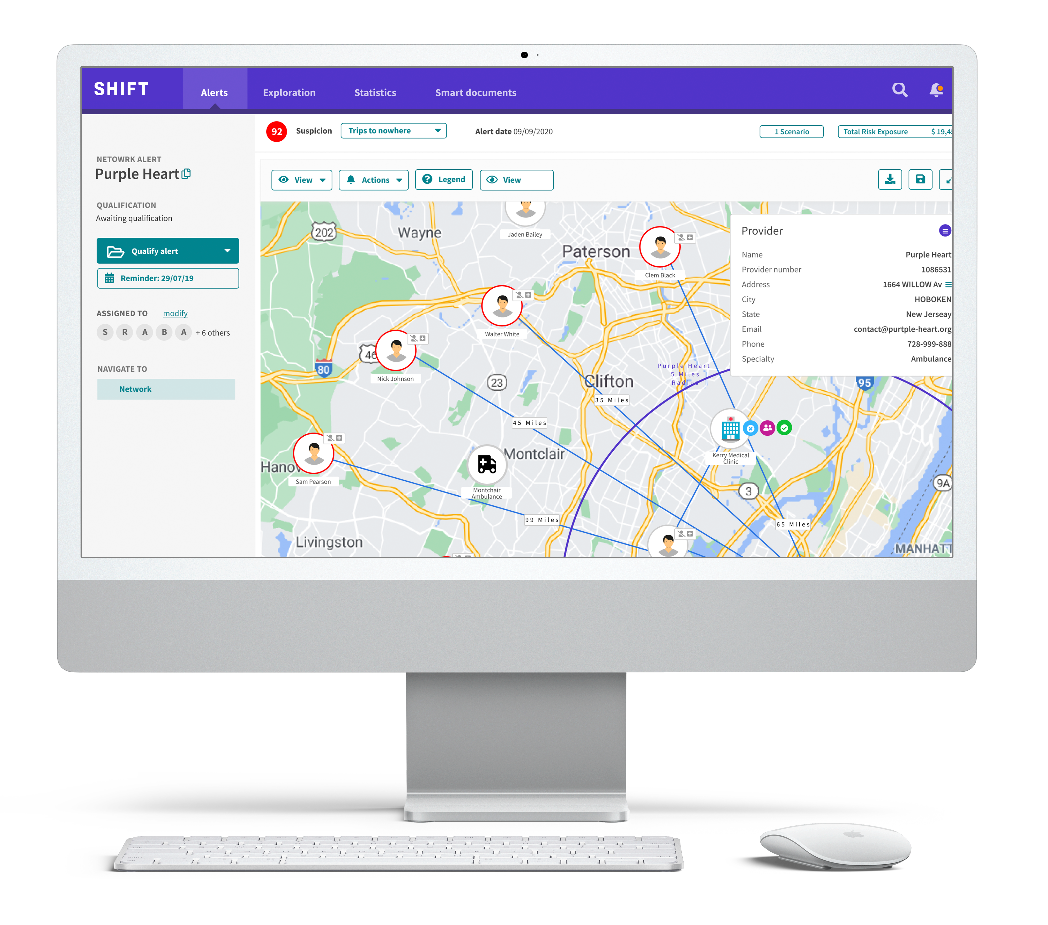 1
Find Anomalies
Locate outliers in provider networks.
2
Flag known fraud patterns
The ordinary radius of an ambulance service is contained within the purple radius. The solution flags a number of recent trips far outside that radius.
3
Dynamic Fraud Scoring
Improper Payment Detection aggregates indicators to calculate the total likelihood of fraud.